BACK
Caplan Corp. identifies the root cause of employee Turnover and improves Post-Merger Integration efficiency with People Analytics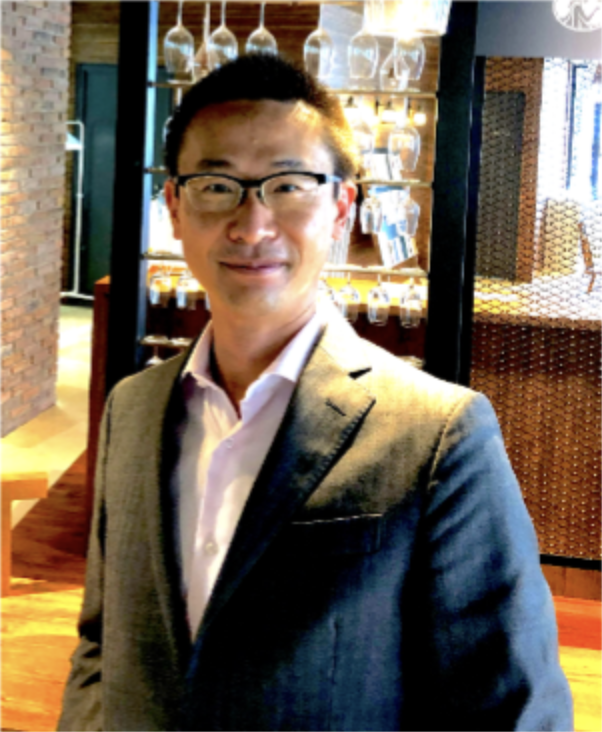 CAPLAN Corporation started as a recruitment agency, an affiliated company of ITOCHU Corporation in the year 1982, and has been expanding its services in human resource-related businesses since. The company is now part of the Pasona Group, providing education and training, as well as HR tech services.
CAPLAN faced a major hurdle in identifying the reasons for employee turnover – HR had no visibility into people data collected across the employee lifecycle, as a result of which significant people decisions were being made solely based on intuition.
Within a month of implementation, CAPLAN Corporation was able to identify that a major cause of turnover was the lack of employee transfers/cross-pollination of talent between merged/ acquired companies, as a result of which the diversity of employee experience and skills were significantly affected, along with silos forming across the merged entity.
In this case study, Hirama Yoshikazu-sama, General Manager of the Talent Management Division shares how CAPLAN leverages Panalyt to embed Data-Driven HR decision making at the heart of their talent processes.
"Leveraging Panalyt to analyze our HR data has allowed us to discover the real talent issues affecting our organization, and has allowed our employees to validate hypotheses made on intuition and suggest data-driven approaches to improving talent management." – Hirama Yoshikazu-sama, GM Talent Management, CAPLAN Corp.
Problem #1:
A Lack of Visibility Into HR data
"We had a feeling that there was a problem in the organization, but we were not sure what it was."
Caplan is a company that has experienced mergers, acquisitions, and business transfers in the past. Caplan believes that its strength lies in the diversity of its employees' ways of thinking, the culture they have experienced, and the differences in their careers and the skills associated with them. However, as CAPLAN operated as a group of merged entities, it was of utmost importance to get a holistic view into the employee journey across the group.
CAPLAN faced a pressing issue of a lack of visibility into HR-related problems, as a result of which significant people decisions were being made solely on intuition without being backed by data.
Companies that have been using talent management tools such as SAP's Success Factors for a long time are beginning to seek people analytics as to the next level.
Some of Caplan's customers are also advanced in their efforts to embrace people analytics not just as a means to identify individual problems but identify and address wider organizational issues. As a result, CAPLAN was on the lookout for a People Analytics tool to give a bird's eye view into the organization's talent across the employee journey from hire to fire.
CAPLAN tried HR core systems and BI tools to find the real right issues to focus on at a macro level in the organization. This was because all the preexisting tools were focused on the individual talent with a bug's eye view and were not designed to provide a bird's eye view into the organization's employees.
"I had a feeling that it would be impossible to determine what the issues facing Caplan were without taking a bird's eye view of the wider organizational people issues that need to be addressed, rather than looking at each employee individually and concretely."

Problem #2: HR Data Quality and Cleanliness

As a company that supports the implementation of HR tech services, Caplan is more aware of the difficulties of implementing and utilizing HR data than anyone else.

Even as a mid-sized organization, CAPLAN had to deal with the classic issue of HR data not being neat and tidy. When Caplan's HR team first saw 20,000 CSV data files, not in order, their initial reaction was that it felt like it would going to take a year just to manually clean up the HR data.

"The first step that companies often take when trying to implement and utilize HR data is to hire a data scientist, have the HR department learn statistics, or hire and train a specialist, and they take a detour. Also, in most cases, HR data is not in order, and even if you can hire and train data experts, the cost and effort of data cleansing will be enormous."

Solution

Panalyt integrates and analyzes people data scattered across disparate HR, Productivity, Finance and Digital Communications systems, and files , to provide actionable and holistic people insights to the C-suite, HR /HRBPs and Line Managers through it's suite of pre-built dashboards covering commonly requested insights across the end-to-end employee lifecycle.

The deciding factors for Caplan choosing Panalyt as their trusted People Analytics partner were the accuracy and speed of the data cleansing process, comprehensive Japanese compatibility despite being an overseas product, along with the ability to start uncovering insights within a week of starting implementation.

"Panalyt provides support for data cleansing and has a UI and UX that is easy to use even for those who do not have expert knowledge of human affairs or data. We were able to complete the installation and implementation of Panalyt in about one month from the start of the contract without incurring any costs for data modelling or training for using the tool, which would have been necessary with other companies' tools.

In addition, unlike other foreign BI tools, the UI and support system of the tools are completely in Japanese, which was also highly useful. "


As a result, people data and insights are delivered to users without any omissions, and Panalyt's overwhelmingly easy-to-use interface allows people managers to validate their own hypotheses about issues that's were affecting the wider organization.

Insights Uncovered with Panalyt

"Panalyt has helped us clarify and align on the wider organizational issues that need to be addressed for improving CAPLAN's people strategy and processes. By taking into account the analysis of people (the entire organization) instead of the analysis of talent (individual), we were able to gain a multi-dimensional understanding of our talent issues and allow our HR team and people managers at CAPLAN to provide suggestions and solutions at an early stage."

 


At the beginning of the implementation, only static data such as employee attributes were connected, but the trend of attributes of employees who were leaving the company discovered was very different from CAPLAN's former hypotheses.


CAPLAN further discovered that there were almost no personnel transfers between the merged companies, as a result of which the diversity of employee experience and skills was not being fully exploited.

The next step is to implement measures to improve the issues that have been clarified. In the future, CAPLAN would like to further evolve the PDCA cycle for organizational improvement from issue discovery to solution implementation by adding insights from more dynamic sources of people data, such as analyzing communications and collaboration patterns using Panalyt's Relational Analytics (Organizational Network Analysis) capabilities.