BACK
A Magic Lens into Your Remote Employee Experience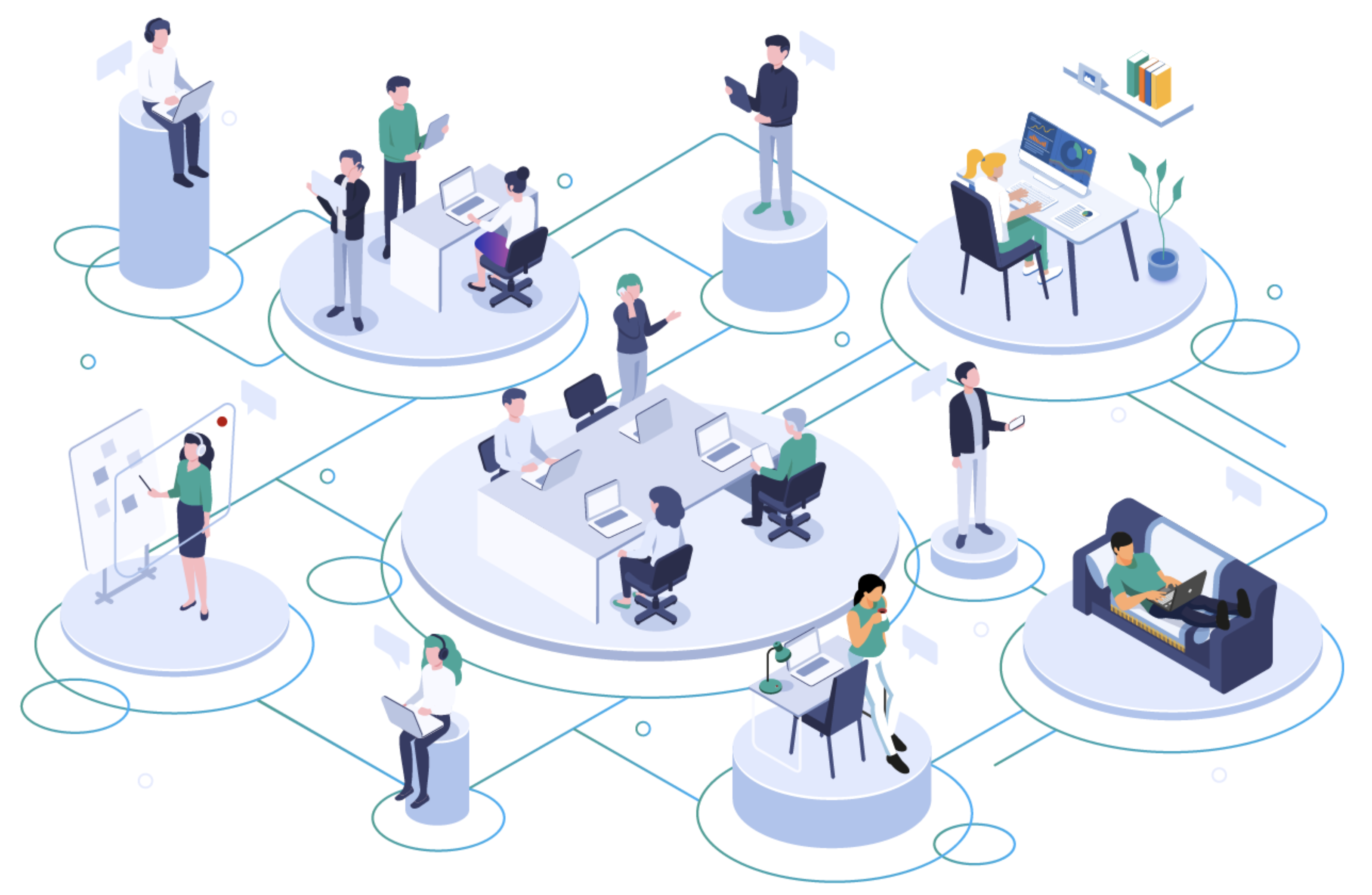 This article was originally written by Daniel J West, Founder and CEO at Panalyt, for Jumpstart Magazine's 2020 Fall Edition

Why do we still rely on our gut when making decisions about employees, our most valuable resource, when every other major business decision is grounded in data?
The biggest concern that I've heard from CXOs and CHROs in 2020 is: How do we ensure our people are engaged and productive as we move toward remote or hybrid work arrangements?

Managers tend to manage the way they were managed, but with a shift to 'the new normal', they will need to adopt a new set of tools that provide objective insights to make strategic people-related decisions. Alongside other traditional sources of people data, the digital collaboration data you collect across your office productivity tools like Office365, GSuite, Slack, and Workplace by Facebook( along with even project management systems like JIRA and Asana) is invaluable when applied effectively and ethically.
As teams continue to be fully or partially remote for the foreseeable future, Relational Analytics, more traditionally known as Organizational Network Analysis (ONA), can be instrumental in identifying engagement, productivity, burnout, and attrition risk patterns, while driving innovation and success for your change initiatives.
---
Understanding How Your Organization Collaborates with ONA
Here are some starter questions that can e used to observe common patterns that arise and what they may imply:
– Which individuals or teams are disengaging from the organization?
– Are teams collaborating enough to drive successful cross-functional projects and innovation?
– Where are the bottlenecks in information flow across your organization? Are silos forming?
– Are future leaders being connected to the right people to ensure their success?
– Are your newly on-boarded employees and people from diverse backgrounds integrating well with the rest of your company?
Along with empowering you to optimize every aspect of the employee experience, Relational Analytics can also help identify which individuals or teams you should leverage as change agents to drive transformation across the organization.
---
Predicting Attrition with ONA: Uber Case Study
In my previous role as Head of HR International at Uber, we analyzed metadata from the internal communications networks of people who had left the company over the last six months, and were able to zoom in on a specific individual's activity.
For a particular key player, I noticed a sharp decrease in engagement three to four months before leaving. I interviewed their team and asked if they observed this disengagement; the team said yes, but only four to six weeks before they left. As an organization with this kind of data, we determined that we had two to three months between disengagement and when the team finally caught on to plan the necessary interventions.
---
Expediting Employee Success with ONA
Let's say you observe that communication is increasing. This rise may be among individuals who are driving projects and departments forward. Another thought prompt would be to examine how people communicate during the onboarding process.
For example, if a high performer talks to 20 people regularly( even if they aren't in the same department), it's a great indicator of how those 20 will be needed for a newcomer to be as effective in a similar or replaced role, versus the ten or so on the individual's direct team that the handbook prescribes.
In a broad sense, Relational Analytics gives you warnings with real-time information on how things are changing. Combined with data from traditional engagement surveys and managerial EQ, ONA can be an extremely powerful addition to your managerial and people analytics toolkit to engage, develop, and retain your top talent.
While it might not show you exactly why something is occurring, it can certainly provide a far more precise picture of what is happening, and this is just the beginning of what is possible.
---
About Panalyt
Panalyt bridges the People-Data Gap, enabling real-time, uniform access to relevant people data, reports, and insights for CxOs, HR and business managers.
People data, including employee interactions and connections is combined with business data empowering businesses to leapfrog to data-driven decision making, eliminating bias and improving engagement, sales effectiveness, productivity and, as a result, business performance.
Interested in a further discussion on how People Analytics and Relational Analytics can help you drive improved employee and business outcomes? Book a 30-minute discovery call with our Panalyt co-founders to learn more!