BACK
Smarter Employee Listening with Relational Analytics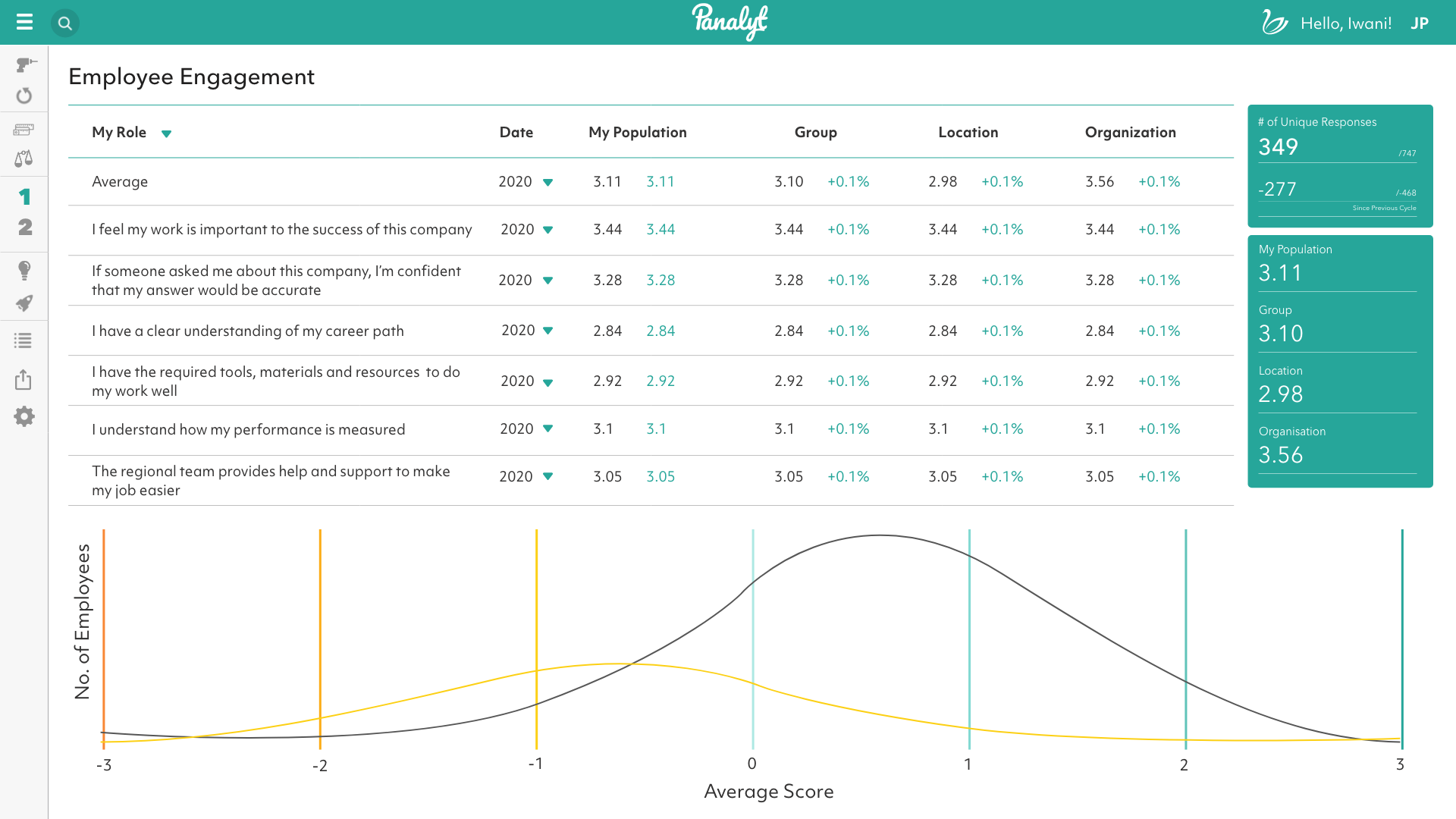 This is an excerpt from Panalyt's detailed guide "Accelerating Advancement of Diverse Talent With People Analytics & Organizational Network Analysis" written with ex-Mckinsey Asia Head of Diversity & Inclusion Grace Ho
Frequent pulse and micro-pulse surveys have now become the norm for assessing the Employee Experience, and it is important to look beyond company/ department/ location averages and segment the results of your surveys by different demographic groups in your organization to identify particular issues being faced by under-represented talent.
Correlating these insights with attrition, productivity, and performance data can help you understand why diverse talent might be leaving your company, or if certain cultural issues might be hindering the performance of your diverse employees.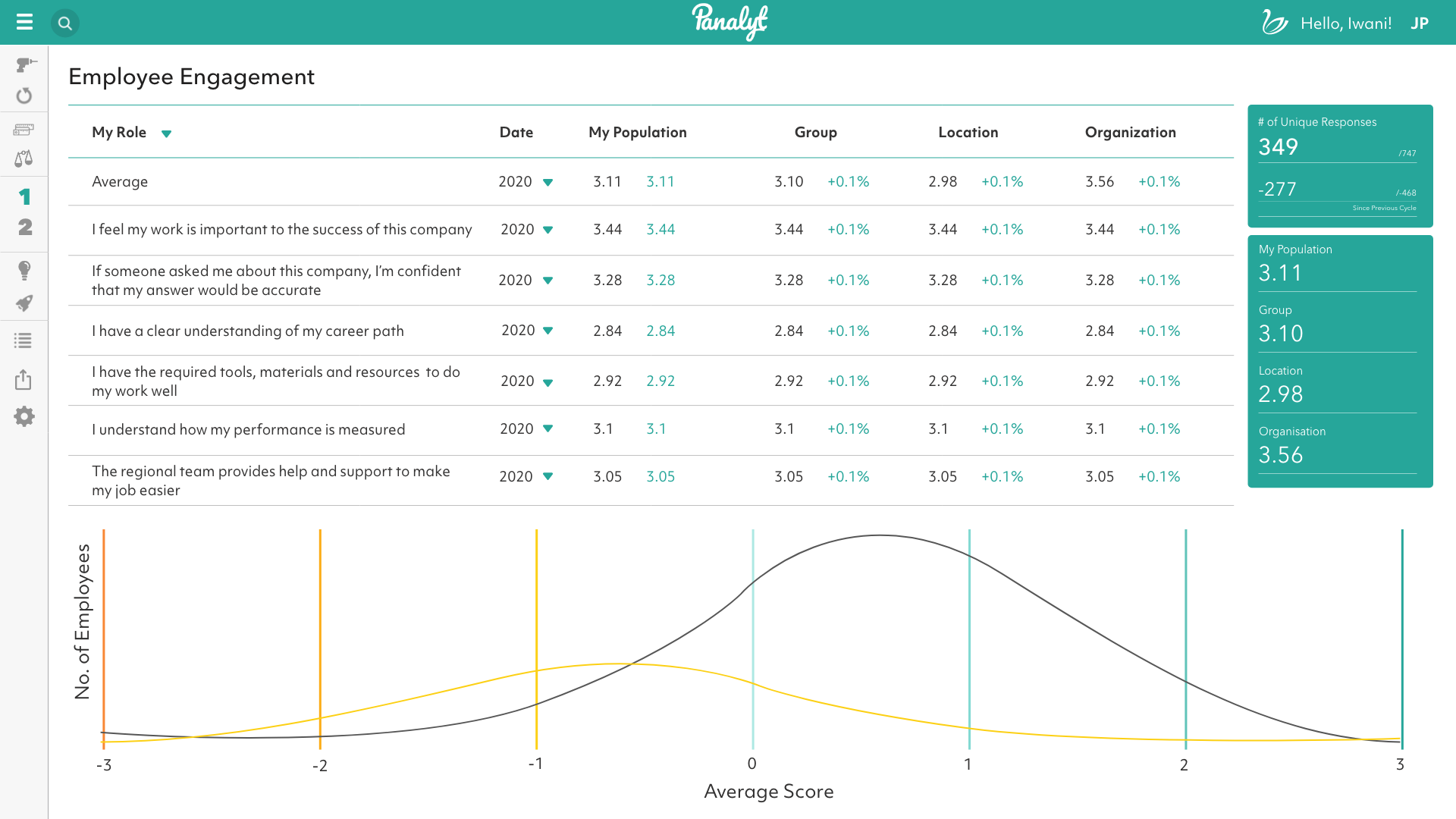 Taking this one step further – while survey tools are improving their Natural Language Processing abilities, there is still no substitute for 1:1 or smaller group conversations with a focus group of employees to understand the root cause of their issues. This becomes increasingly difficult to do at scale as the widespread trend of companies rapidly shrinking their Human Resources headcount continues,
Relational Analytics can help you uncover "connectors", along with other organizational influencers, within your under-represented population, or people who have relationships with a wide group of people within (and outside) a certain community who would be able to provide a birds-eye view into the problems being faced by a certain group of employees, and would be ideal candidates for focus interviews under your Employee Listening strategy.

About Panalyt
Panalyt bridges the People-Data Gap, enabling real-time, uniform access to relevant people data, reports and insights for CxOs, HR and business managers.
People data, including employee interactions and connections is combined with business data empowering businesses to leapfrog to data-driven decision making, eliminating bias and improving engagement, sales effectiveness, productivity and, as a result, business performance.
Interested in a further discussion on how People Analytics and Relational Analytics can help you drive an improved employee and business outcomes? Book a 30-minute discovery call with our Panalyt co-founders to learn more!