 Relational Analytics / Organizational Network Analysis / ONA
Accelerate Remote Sales Productivity with Relational Analytics Download Overview
The best sales teams focus on building effective relationships.
Panalyt helps you close more deals by uncovering hidden patterns in your sales team's customer and intra-company networks enabling you to identify points of intervention and coaching.
1
Real-time insights into customer relationships
Assess deal progression and expected customer behaviour by analyzing the progress of communication and the strength of relationship with sales contacts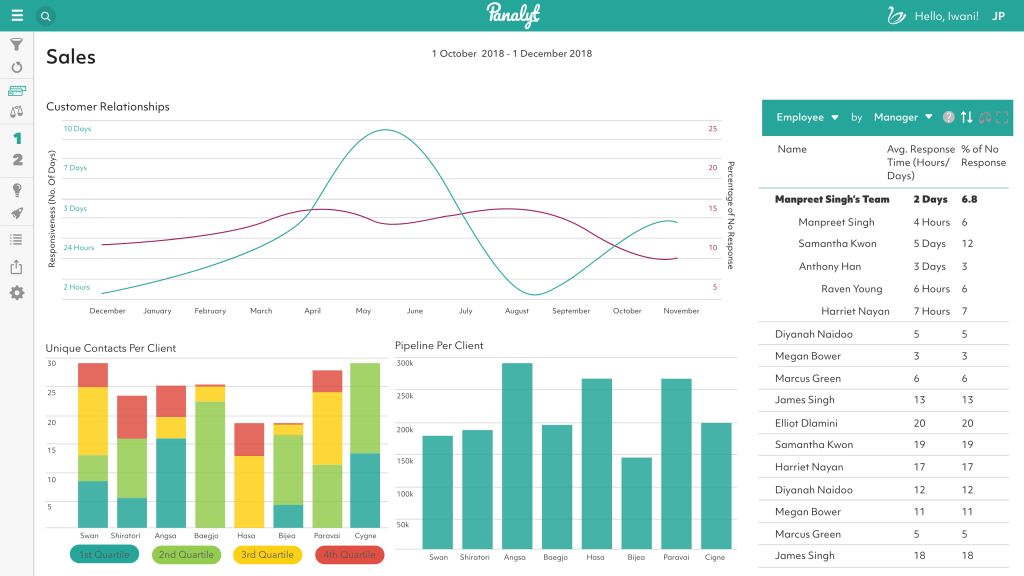 2
Visibility into Relationship Strength with sales opportunities
Understand if your sales reps have the required breadth of stakeholder connections to drive decisions within your customer's organization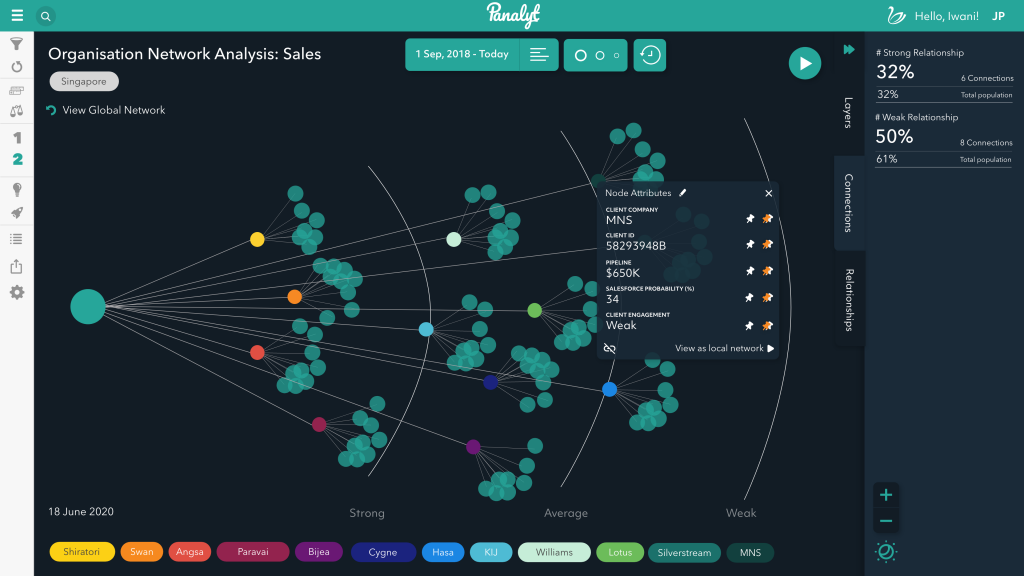 3
Assess Relationship Strength with Key Stakeholders
Deep dive into an individual customer to identify gaps in decision-maker, economic buyer and influencer stakeholder coverage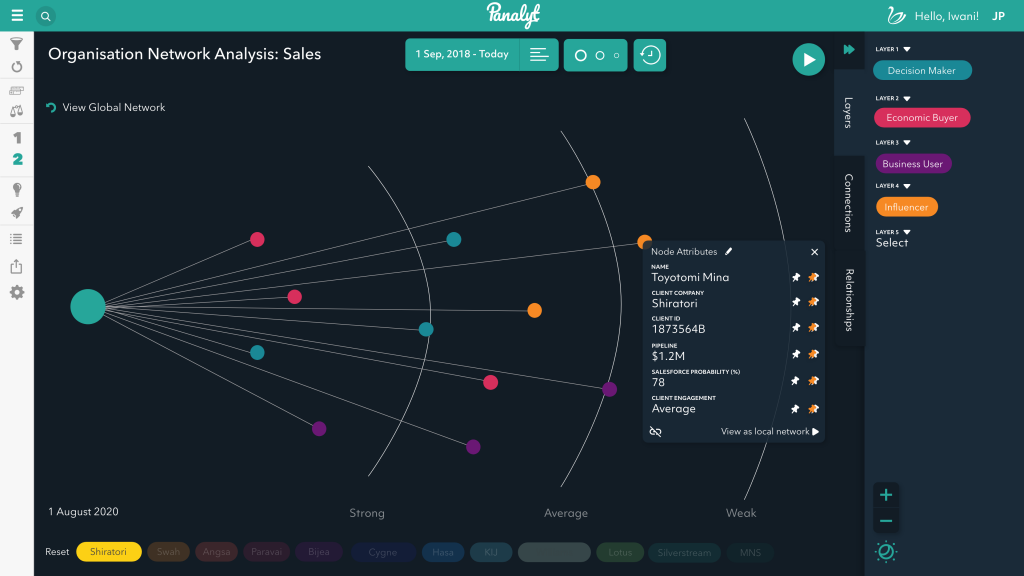 4
A Holistic View of Your Sales Team's Internal and External Relationships
Leverage your sales teams' internal and external networks to identify hidden communications to key customer opportunities in order to improve coverage and mitigate commercial risk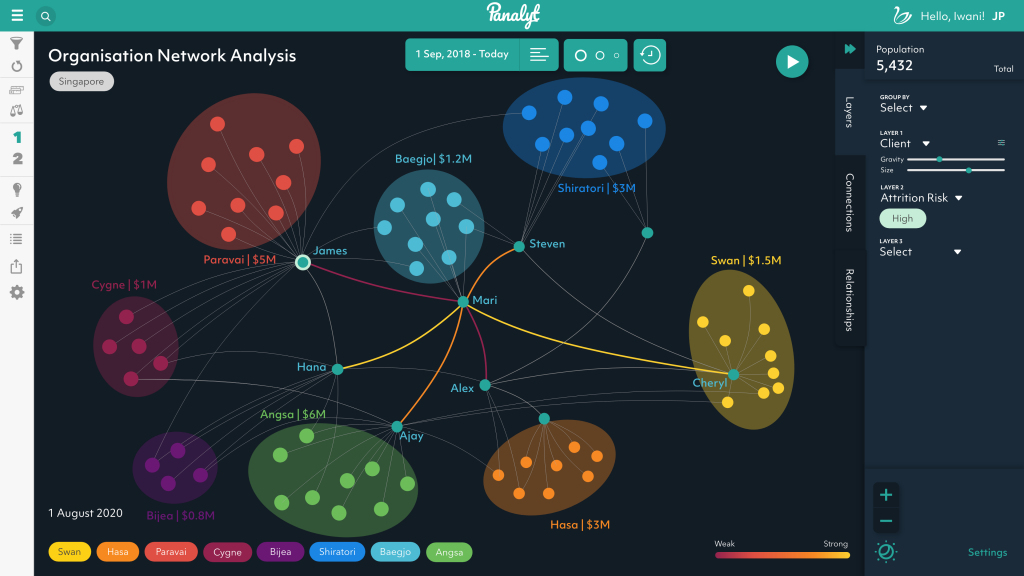 5
Predict Individual Sales Rep Attrition Risk
Identify which individual reps are at risk of leaving the company and why. Understand how individual flight risk translates into commercial risk for your organization and what you can do to prevent turnover or mitigate the effects of key influential sales reps leaving your organization.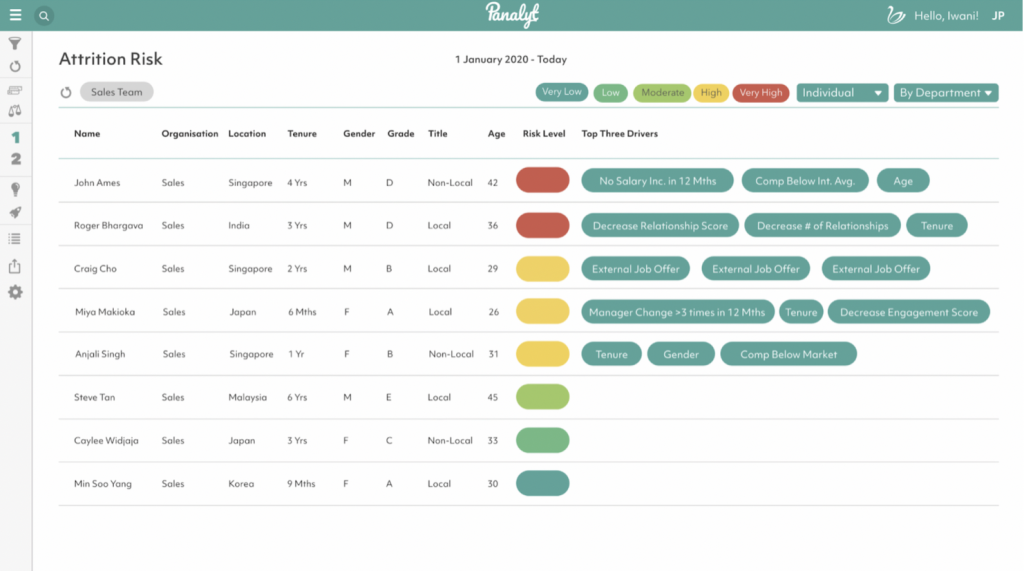 6
Accelerate Sales Onboarding
Drive transparent and informed sales rep onboarding by automatically highlight the strongest relationships of the departed sales rep. The sales leader coaches the new rep on the network he or she needs to immediately nurture ensuring faster and more effective onboarding.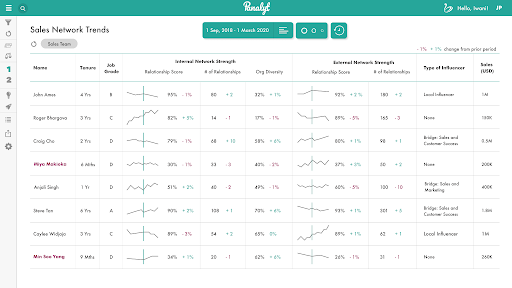 7
Mitigate Burnout Risk
Visibility into after-hour work patterns and collaboration overload for your sales reps to reduce the likelihood of burnouts. Identify wasted time spent in ineffective meetings to coach optimized allocation of time.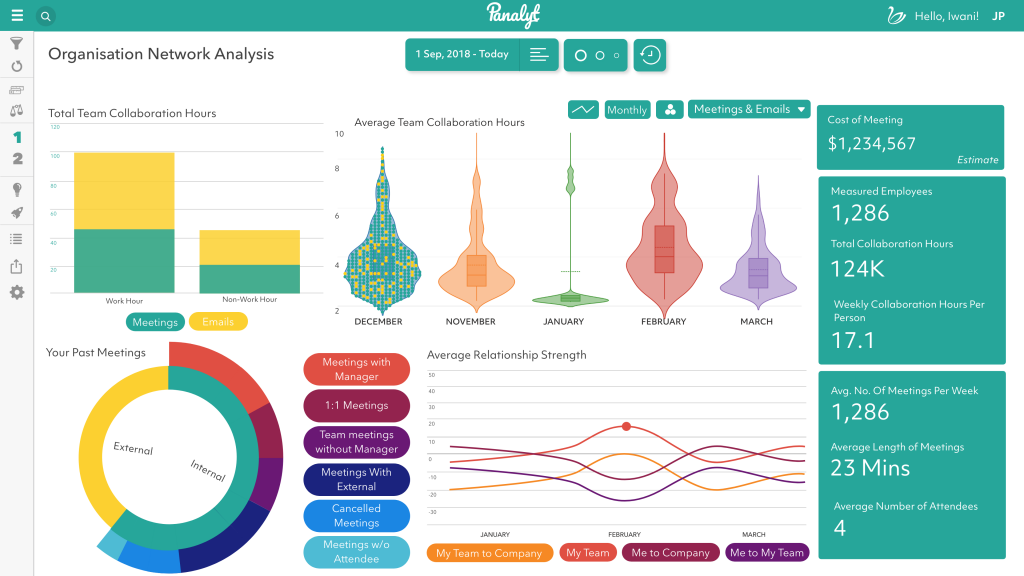 Why do our clients love Panalyt's Relational Analytics capabilities? 
Effectively measure customer relationships
Analyze the strength of your sales reps relationships with prospect organizations, compared against previously won deals.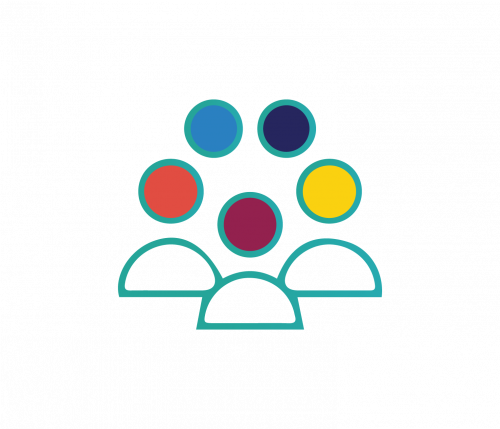 Ensure internal alignment to deal progression
See how your sales reps are communicating with your internal teams like marketing, development and customer success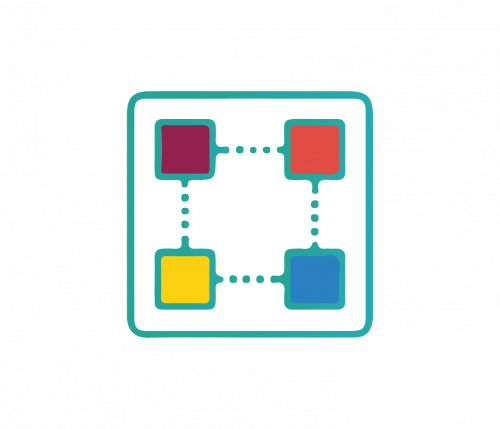 Accelerate Sales Rep Onboarding
Help your new hires build the necessary internal and external relationships required to be successfully closing deals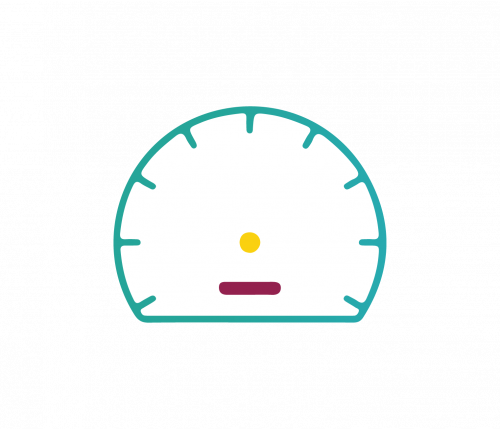 Identify Individual Areas of Improvement
Compare the networks of individual sales reps against high performers to deliver targeted coaching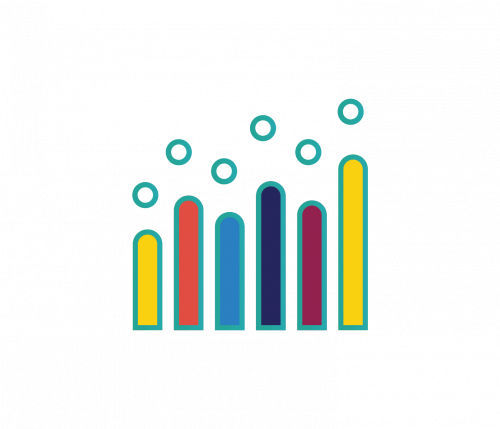 Forecast accurately based on customer responsiveness
Leverage relationship signals with key account stakeholders to identify which deals are likely to close in the expected timeframe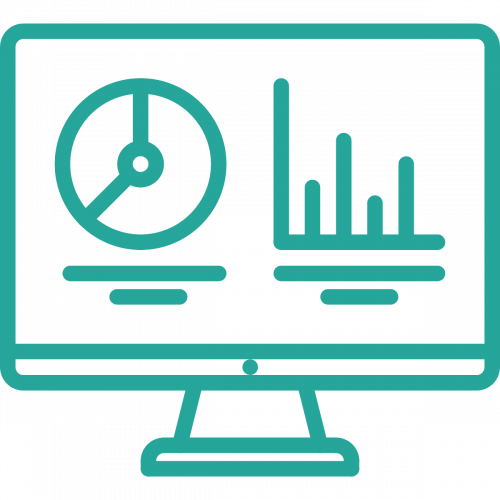 "Panalyt is the only multi-source analytics platform in our study that also offers ONA to analyze digital collaboration and communication based on passive data. ​ The company further integrates sales and business data, allowing line managers to identify and focus on areas critical to them."
RedThread Research's People Analytics Tech 2020 Report