What's happening in today's workplace
63%
Employees have no attachment to the organization. Up to 71% in millennials

45%
Employees have changed jobs in the past year or are planning to change jobs in the next year

33%
New employee leaves the company within 90 days. Mostly due to culture and job description

OUR VISION
Employees, managers and leaders all want a better experience at work. In an environment where we can respect each other and help each other, having fun and positively working leads to a more fulfilling employee experience (EX).
But every day, we are forced to make hasty decisions in a pressured environment. As a result, managers are forced into a situation where they have no choice but to rely on experience, intuition, and prejudice without obtaining sufficient supporting data and advice. Such situations lead to false and unwilling situations, such as reduced engagement with the organization and increased turnover.
In our team's combined 35+ years of experience in senior HR leadership roles at leading global companies such as Google, Apple, Uber, Morgan Stanley and Alibaba, we consistently observed a common pain point – HR, management and managers not having timely access to meaningful people data and insights.
Initially, we helped develop in-house HR BI tools to support better organizational and HR decisions. However, we found that not all companies can devote resources to such in-house production.
Therefore, we built Panalyt as a product that can be used by managers who do not have deep knowledge of human resources and data at any company, regardless of the size of the company or the stage of growth, for easily integrating data from all HR tools, extracting powerful analytics and insights, and providing benchmarking capabilities to objectively assess organizational health. Today, we have clients across a wide range of industries including the advanced technology, financial and e-commerce industries.
MANAGEMENT TEAM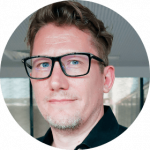 Daniel J West
Founder & CEO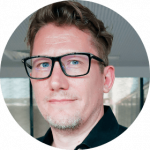 Daniel J West
Founder & CEO
Prior to founding Panalyt, Daniel has spent over 20 years in strategic HR leadership roles with some of the world's top employers such as Uber, Apple and Morgan Stanley, and has experienced first-hand the difficulties all companies face in tying together their people-data, finding meaning in it, and making it transparent to managers and employees alike.
Daniel is a globally renowned expert in helping leaders understand what the future holds, and helping them utilize reliable people metrics that can help them anticipate risks, inform strategy, and prepare for the future of work.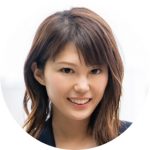 Takako Ogawa
Co-founder & CEO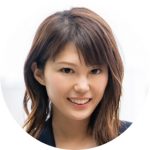 Takako Ogawa
Co-founder & CEO
Previous experience in recruitment and human resources development work at Google Japan, and since 2015, as a Sr. project manager in the Strategy & Ops department at the Google US headquarters, engaged in Google's company-wide personnel system reform and personnel strategy work. Winner of MOST INNOVATIVE & CREATIVE AWARD at the 2014 APAC People Operations Summit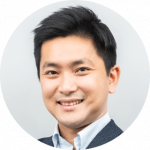 Chi Tran
Co-founder & COO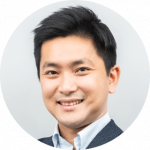 Chi Tran
Co-founder & COO
Previous experience in consulting, business promotion, and sales promotion centered on new business development and DX at BCG, Recruit Holdings, and Google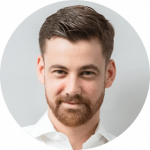 Alex Balon-Perin
CTO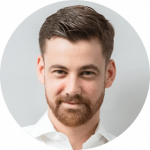 Alex Balon-Perin
CTO
Previous experience in engineering department management at Paidy and Gilt Groupe. With a development policy from the customer and user perspective, Alex has helped build a product foundation that supports the rapid growth of these companies.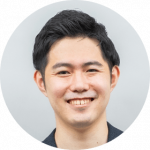 Yoshiyuki Ogawa
Director of Finance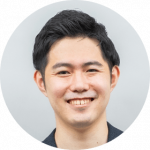 Yoshiyuki Ogawa
Director of Finance
After graduating from the Keio University Faculty of Economics,Yoshi engaged in product management at BlackRock for the end-to-end operating system "Aladdin" for global asset managers, banks, insurance companies, and public financial institutions.
After being in charge of APAC investment risk analysis based on the optimization engine, portfolio construction, and field of compliance with laws and investment guidelines, he joined PLAID, Inc. as a corporate planning and financial planning.
At PLAID, he was involved in fundraising, organizing and visualizing the revenue process, KPI design management, business planning, etc.
OUR COMPANY
Key Facts
Name
Panalyt Inc.
Address
2-5-24
Minami, Meguro-ku, Tokyo 152-0013
Capital
US $3.36 Million
Business Details
Personnel data maintenance and utilization support
International Operations
Panalyt Pte. Ltd.
138 CECIL STREET,
#12-01A, CECIL COURT,
Singapore 069538