BACK
Breaking Biases With People Analytics and Relational Analytics (Zoom Webinar)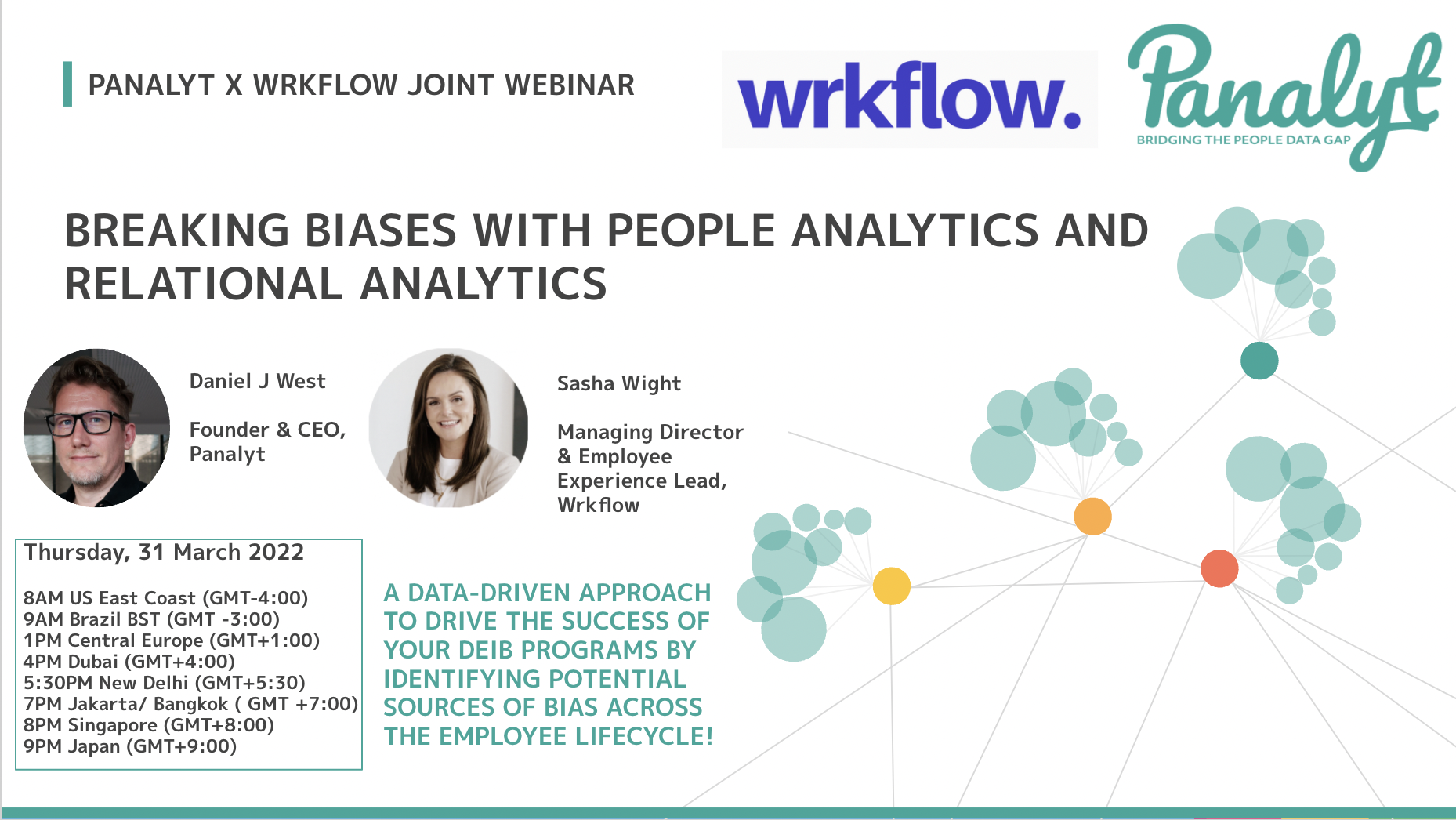 Sign Up
Event Summary
This joint webinar b/w Panalyt and Wrkflow, which focussed specifically on gender diversity, was structured as a mix of demonstrating how data can be used to uncover potential sources of bias across the employee lifecycle, and practical tips on what you can/ should do once the biases are identified.
The three major themes covered in this session were:
– Helping women build more effective networks and relationships, and ensure women have access to leadership, their managers and other senior stakeholders who can have an impact on their career progression
– Assessing relationship biases b/w the promotion panel and promotion pool + ensuring diverse promotion panels and promotion pools
– Holistically analyzing the Gender Pay Gap across multiple dimensions ( org, location, tenure etc.) to understand where and why the gap exists
The slide deck for the webinar, along with the references for statistics quoted during the session are available at: https://lnkd.in/dVSw83SH
Event Details
Webinar Youtube Recording
Webinar Slide Deck & References
Speaker(s)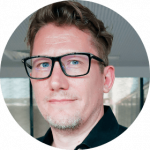 Daniel J West
Founder & CEO
Panalyt
Prior to founding Panalyt, Daniel has spent over 20 years in strategic HR leadership roles with some of the world's top employers such as Uber and Apple, and has experienced first-hand the difficulties all companies face in tying together their people-data, finding meaning in it, and making it transparent to managers and employees alike.
LinkedIn: https://www.linkedin.com/in/djwest/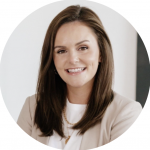 Sasha Wight
Managing Director and Employee Experience Lead
Wrkflow
Sasha is the MD and Employee Experience lead at Wrkflow, Asia's leading digital employee experience design agency based in Singapore. Before relocating to Singapore from the UK, Sasha spent 10 years working in HR leadership and HR technology consulting roles with brands like Samsung, Capgemini and ServiceNow.
Sasha co-hosts the EXperience Lounge podcast, which addresses critical aspects of the Employee Experience and EX design.