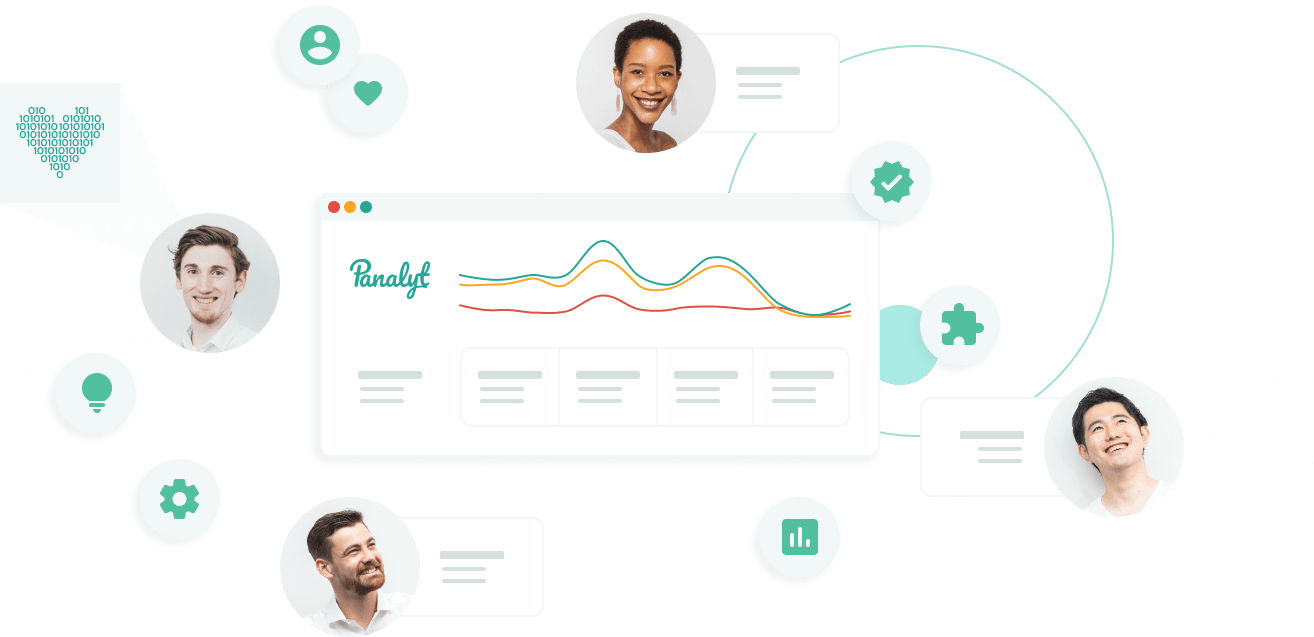 Goodbye Bias, Hello Data-Driven People Decisions!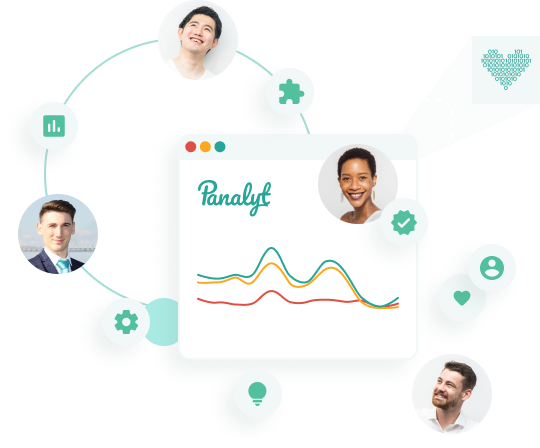 Learn More
Operationalize People Analytics Delivery at Scale
Practical People Analytics solutions that go beyond just an executive board deck and empower you to build a truly data-driven HR culture.
With Panalyt's ability to share and democratize people data while ensuring data permissions/ confidentiality/ masking requirements, stakeholders across the organization ( C-suite, HR Leaders/ Business Partners, Head of Business Units, and Line managers) can now augment their people decisions with data-driven insights.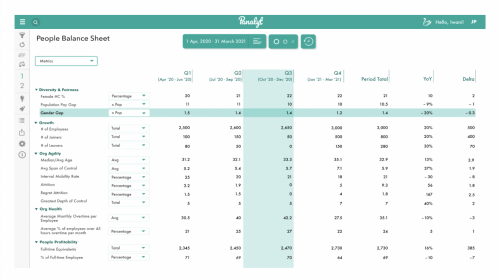 Empowering HR to be more Proactive & Agile
Enable early detection and response to issues by allowing you to compare and analyze key people metrics from hiring to exits, viewed across time or segmented by any attribute you want.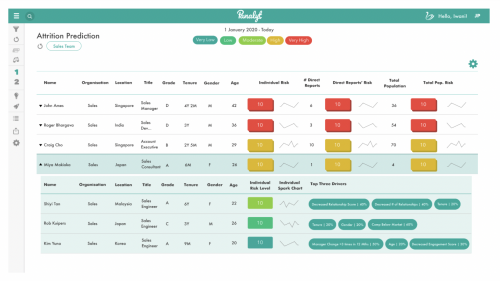 Go live within
2-4 weeks!
Accelerate your People Analytics transformation at a fraction of the time and cost
We build and maintain your integrated People Data Warehouse and manage your technical pain points around data quality and integration, query responsiveness and optimization, data permissions and confidentiality etc.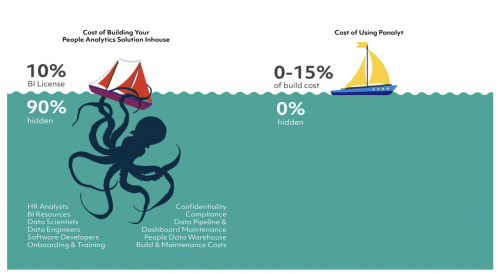 Focus your internal People Analytics resources on strategic, high-value projects
Panalyt delivers more commonly requested people data and insights to your stakeholders in a timely, responsive, secure, and self-service manner.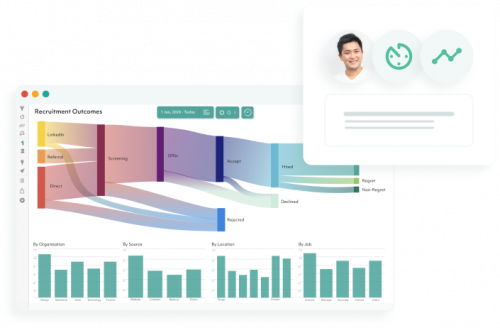 Quick and Easy Customization 
We work with you to customize the metrics, charts, and dashboards in Panalyt according to your company's issues.

No need to wait for months just to get an executive manager dashboard up and running.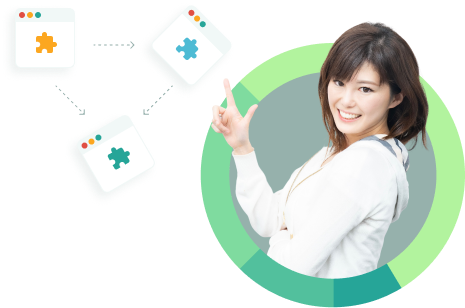 Actionable Insights Across The Employee Lifecycle
Panalyt's suite of pre-built and easily customizable dashboards and insights answers key questions from hire to exit, enabling you to discover the People challenges for your company now and around the corner.
1
Organizational Network Analysis
Pro-actively Identify Risks & Points of Intervention Across Your Remote Employee Experience
Find out signs of turnover and behavioral characteristics of top performers from your internal network metadata
Identify employees who are at risk of disengaging from the internal network to prevent isolation, burnout and turnover
Understand knowledge brokers and network hubs who have a large influence on organizational performance, engagement and turnover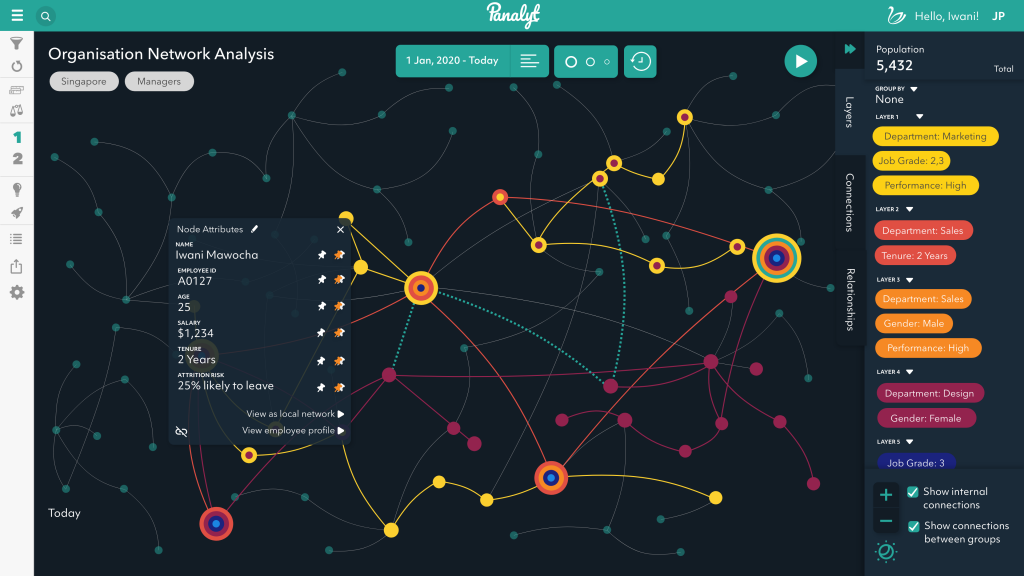 2
Attrition Overview & Flight Risk
Identify Where & Why Turnover is High, Predict Which Employees Are At Risk Of Leaving & Why
Identify which employees are at risk of leaving and the driving factors to identify points of intervention to reduce turnover
Understand the departments / managers where turnover is concentrated and common employee attributes
Identify drivers who leave their jobs by attribute compared to the aging results of engagement surveys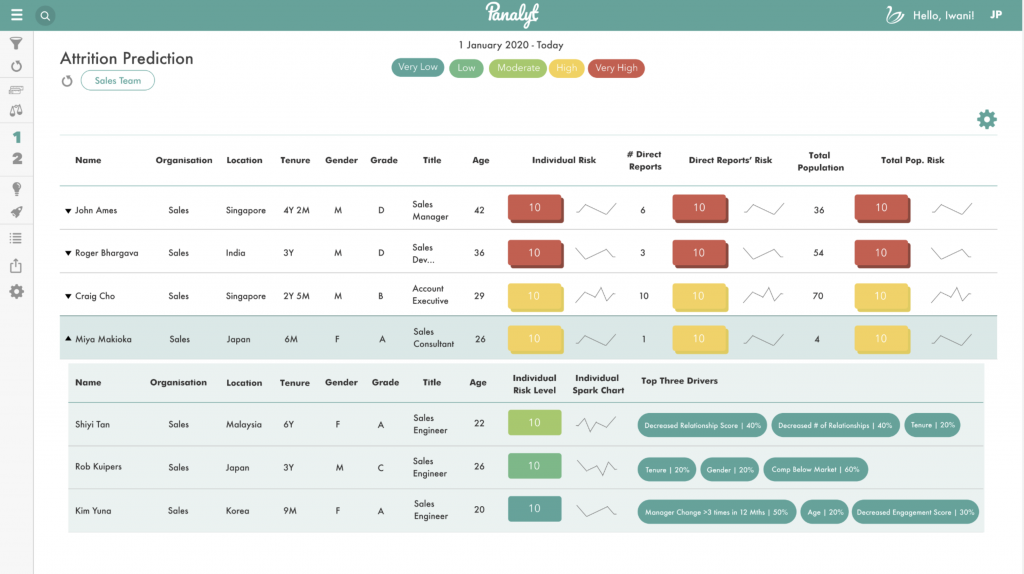 3
Recruitment Funnel and Quality of Hire

Identify Bottlenecks & Inefficiencies in Your Recruitment Pipeline to Optimizing Hiring Processes for Increased Velocity & Reduced Costs
Is the recruitment budget allocated properly? Are we focussing on the most effective sources?
Know the hiring yield and the number of days required in real-time, and know the points at which candidates leave your recruitment pipeline
Identify the most effective hiring method by looking back on the retention and performance after joining the company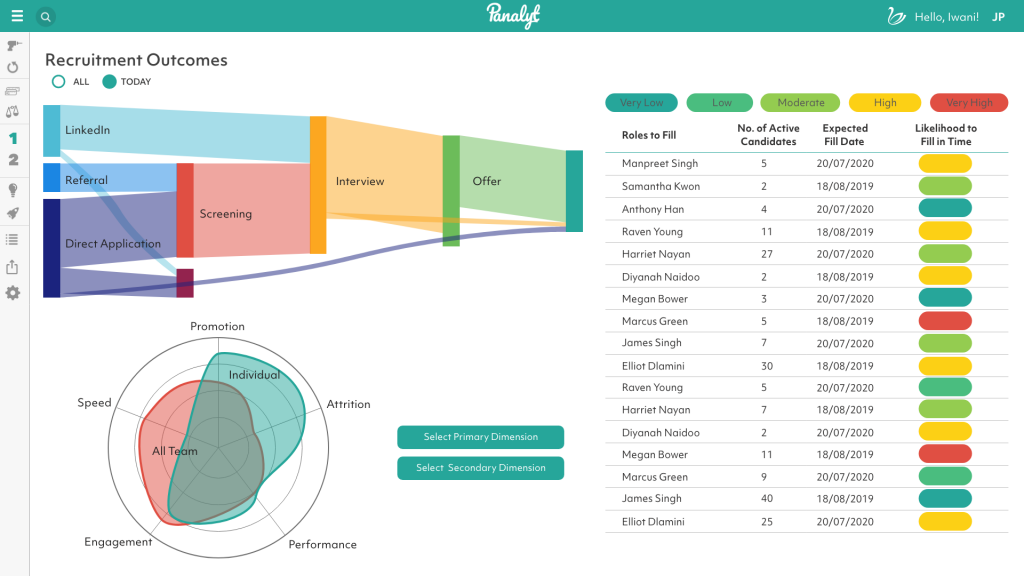 4
Compensation
Attract & retain top talent through strategic reward design
Identify bases and departments that are deteriorating the labor cost ratio and labor share
Find out if salary level variations are triggering turnover within the same job grade or occupation
Estimate the additional labor cost burden due to expected salary increases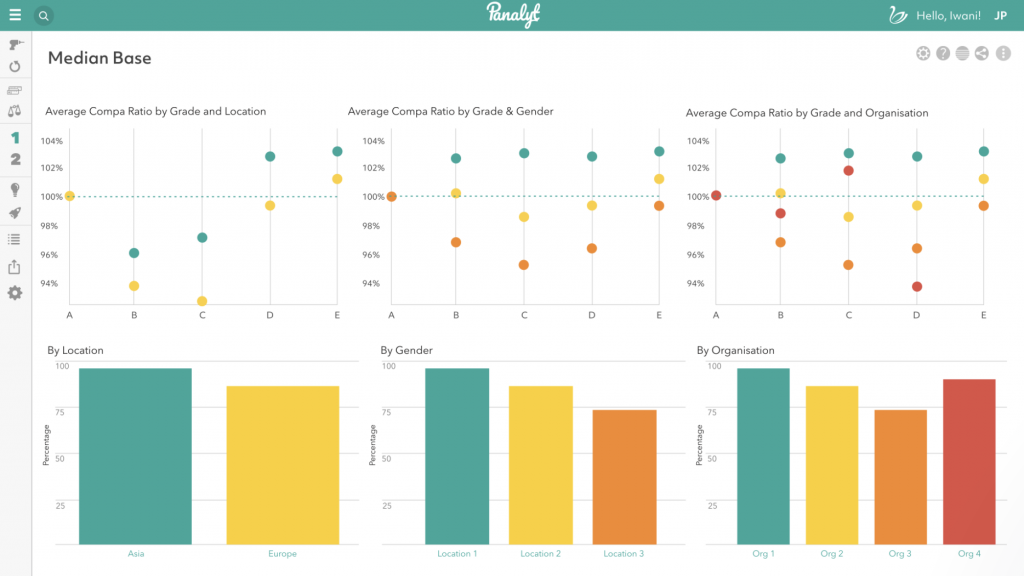 5
Diversity & Inclusion
Build strategic, data-driven DEI Programs to improve advancement of diverse talent
Know the bias in the number of employees by gender, number of employees leaving the company, and job grade
Know the salary gap between men and women and the bias in promotion rates
Prevent diverse employee turnover by identifying where and why diverse talent is leaving your organization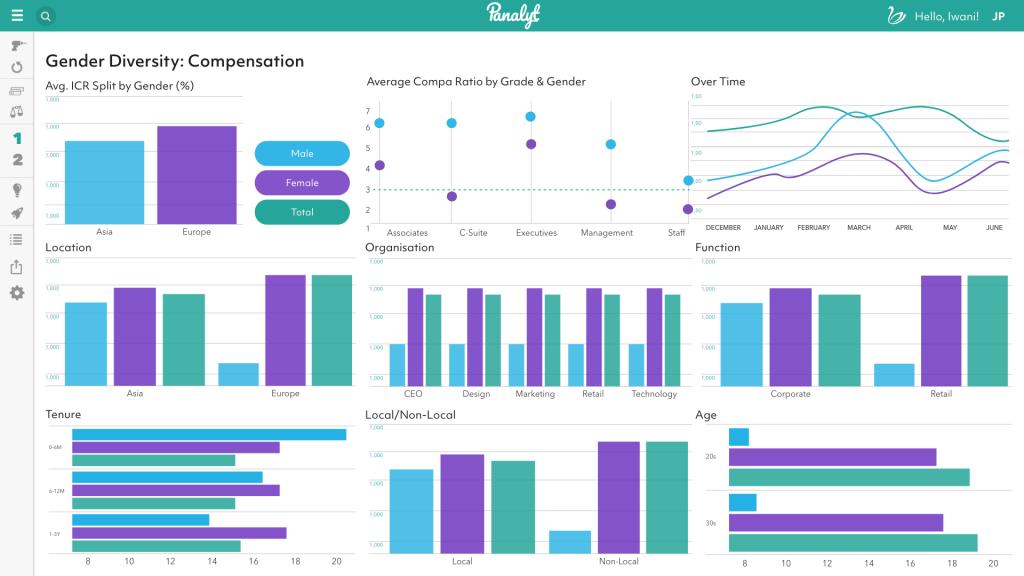 6
HR Business Impact
Identify key drivers for revenue growth From a human resources perspective
Learn about managers who can train highly productive employees and common characteristics and behavior patterns
Find out if you can maintain productive employee engagement with the right ratings and rewards
Understand the characteristics of bases and teams that are deteriorating labor cost productivity, and review personnel allocation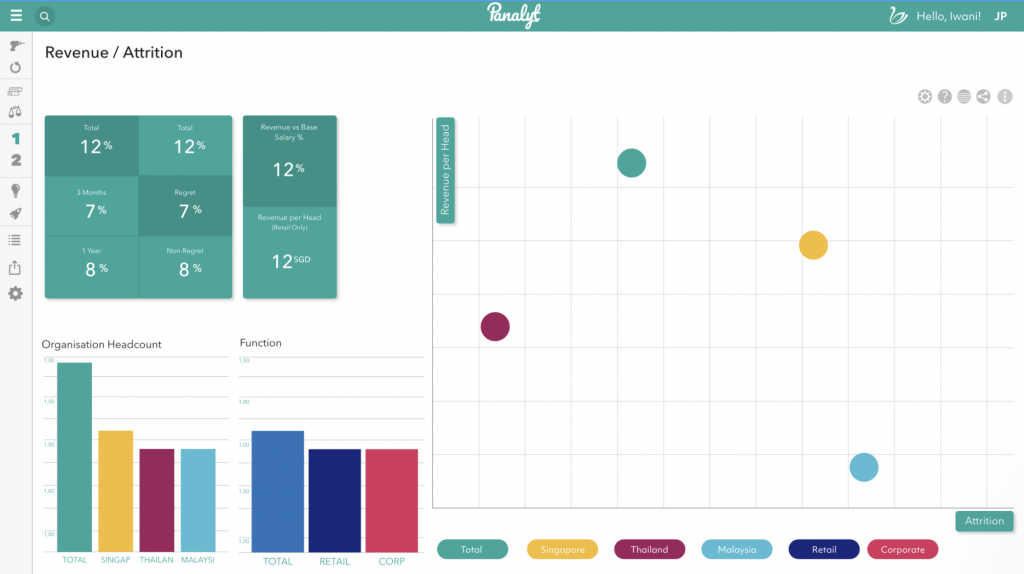 7
Engagement Surveys

Understand key drivers of employee engagement and business impact
Identify areas of interventions through employee eNPS scores viewed across departments, locations, job grades, and managers
Understand how employee eNPS scores affect employee performance, attrition, revenues, and customer satisfaction
Integrate survey results with Relational Analytics to identify influencers and hubs of organizational culture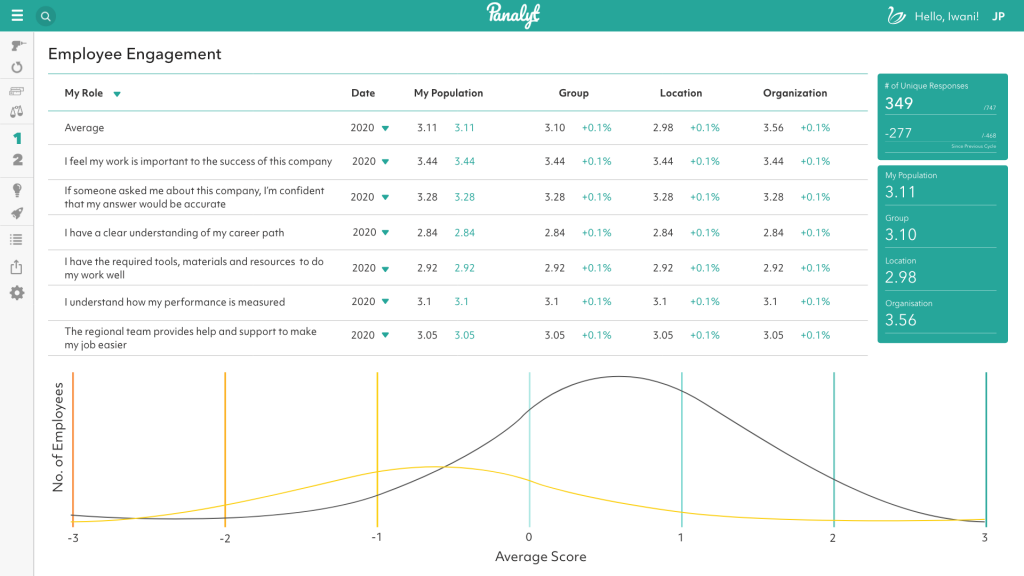 8
Time and Attendance
Understand employee work hour patterns and reduce chronic overtime
Identify departments with chronic overtime and review staff increase / shift plans and business design
Sharing and deploying working styles of highly productive teams to other departments
Know the impact of chronic overtime on engagement and performance degradation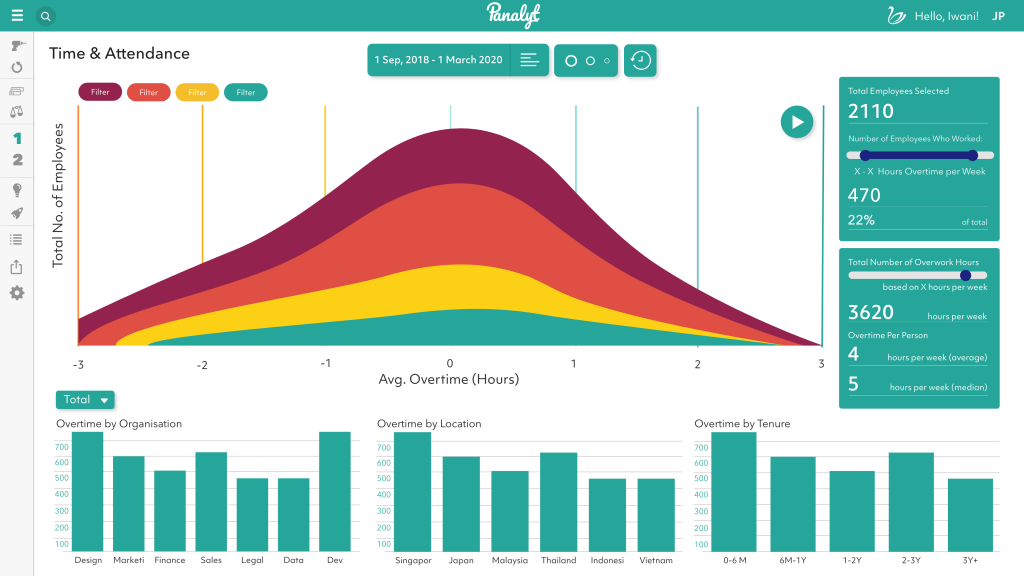 Break Traditional HR Data and Reporting Silos with Panalyt
Seamlessly integrate and analyze your People Data from HR, Productivity and Business systems and spreadsheets.
Minimal resources and technical experience are required at your end.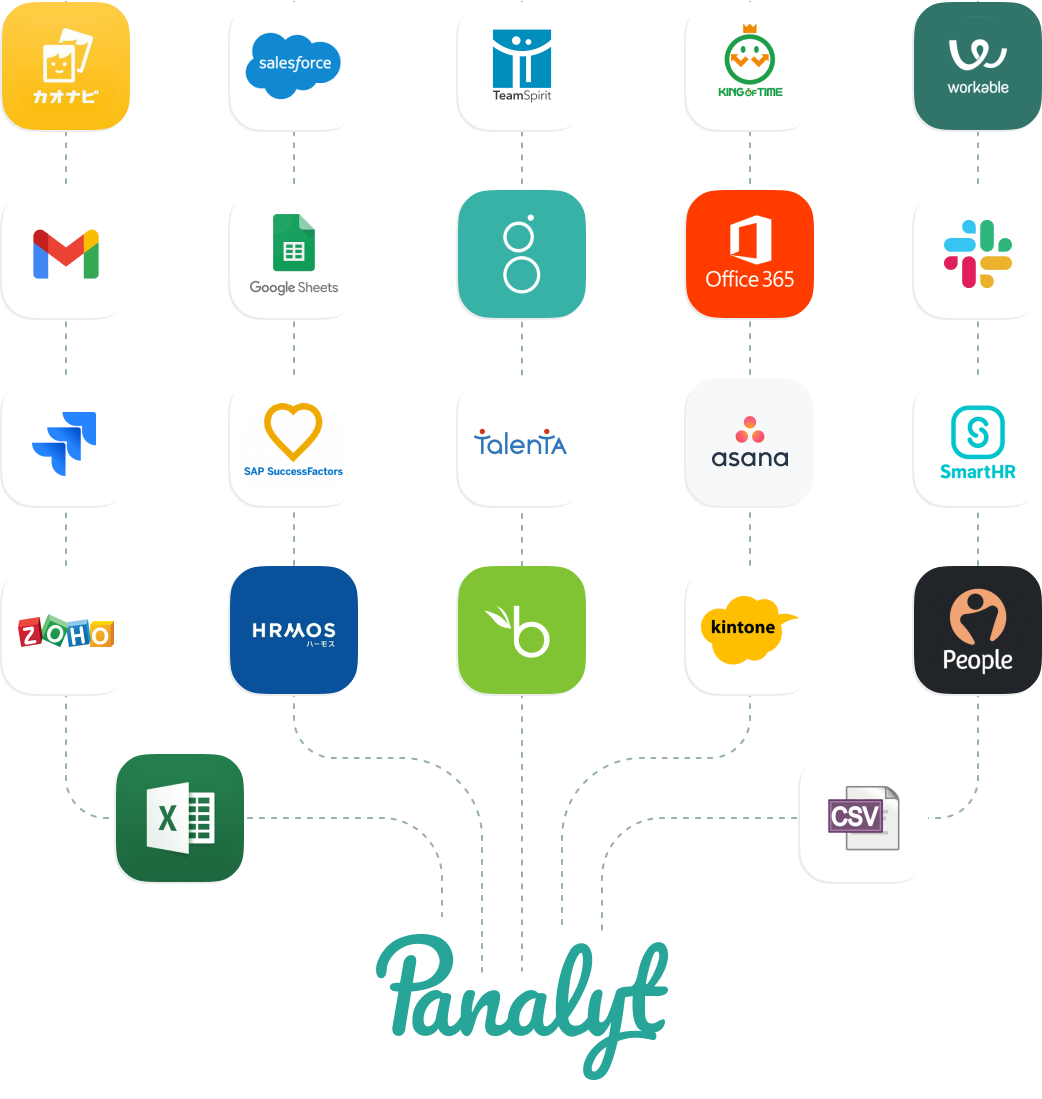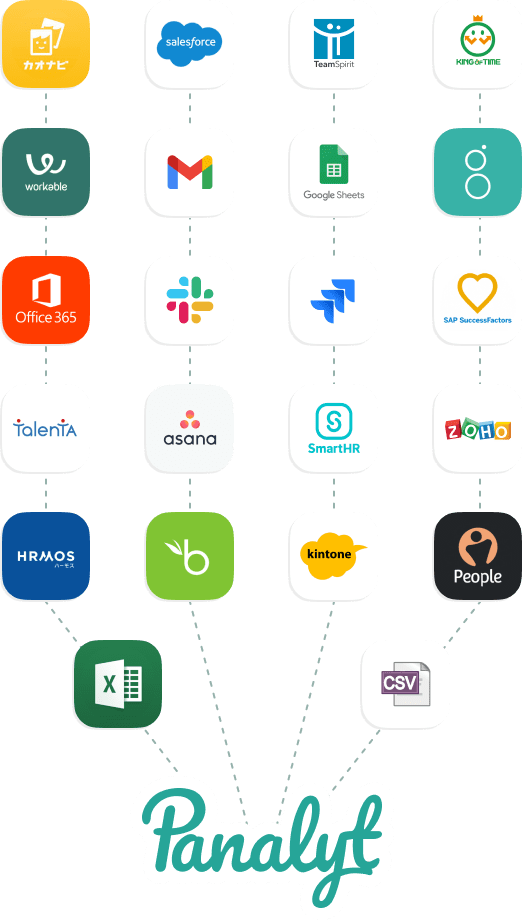 We have built automated data ETL pipelines for most popular HR tech systems via API.
We can also build custom RPA data extraction solutions or work with CSV/ Excel file uploads.
Pricing



Light Plan




Standard Plan




Most Popular




Professional Plan

Automatic Data ETL
Data Cleansing
Data Quality Report
Download Reports
Granular Data Permissions and Confidentiality/ Masking Settings
Historical Comparisons with Previous Year and Previous Quarter
People Snapshot - Macro-view
Attrition Analysis
Gender Diversity Analysis
Compensation Analysis
Recruitment Process Analysis
Recruitment Outcomes / Quality of Hire Analysis
Evaluation Analysis
Survey Analysis
Internal Mobility Analysis
Create Custom Storyboards
Organizational Network Analysis
Communication Text Data Masking
Application Security
Google Cloud Partner
Row-Level Security
Internal Process
Data Security
Panalyt takes the utmost care in handling all client information.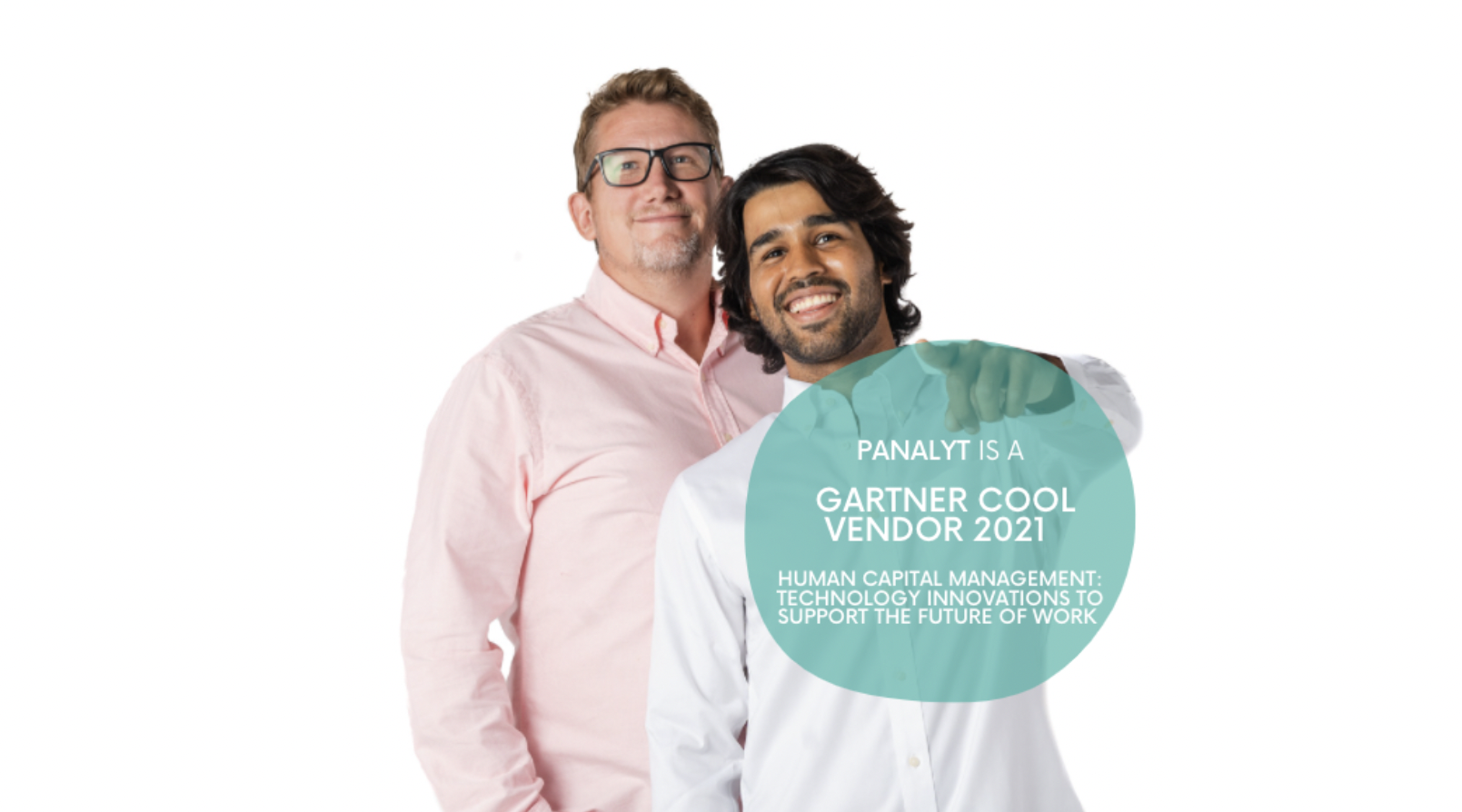 Our MISSION
Make Better People Decisions




Supporting better organizational decisions
In my past 20 years of international HR leadership experience at Morgan Stanley, Apple, Uber, Alibaba, as well as numerous ultra-high growth start-ups around the world, I've seen one consistent pain point for both HR and business leadership: giving access to meaningful, timely and actionable people data, analytics and insights for people managers and HR business partners beyond the C-Suite.

Company leaders, HR professionals and line managers alike all need to be looking at the same data around people, and have the same, instant access to essential data, trends and insights, from all of the many tools the company uses to manage their people.

We set up Panalyt to solve this long-running problem, and empower business leaders, HR and people managers across the organization to make data-driven employees decisions without relying solely on experience and intuition by enabling access to relevant, timely people data and insights across the employee lifecycle  – Panalyt Founder & CEO Daniel J West
Frequently Asked Questions