BACK
The ROI of People Analytics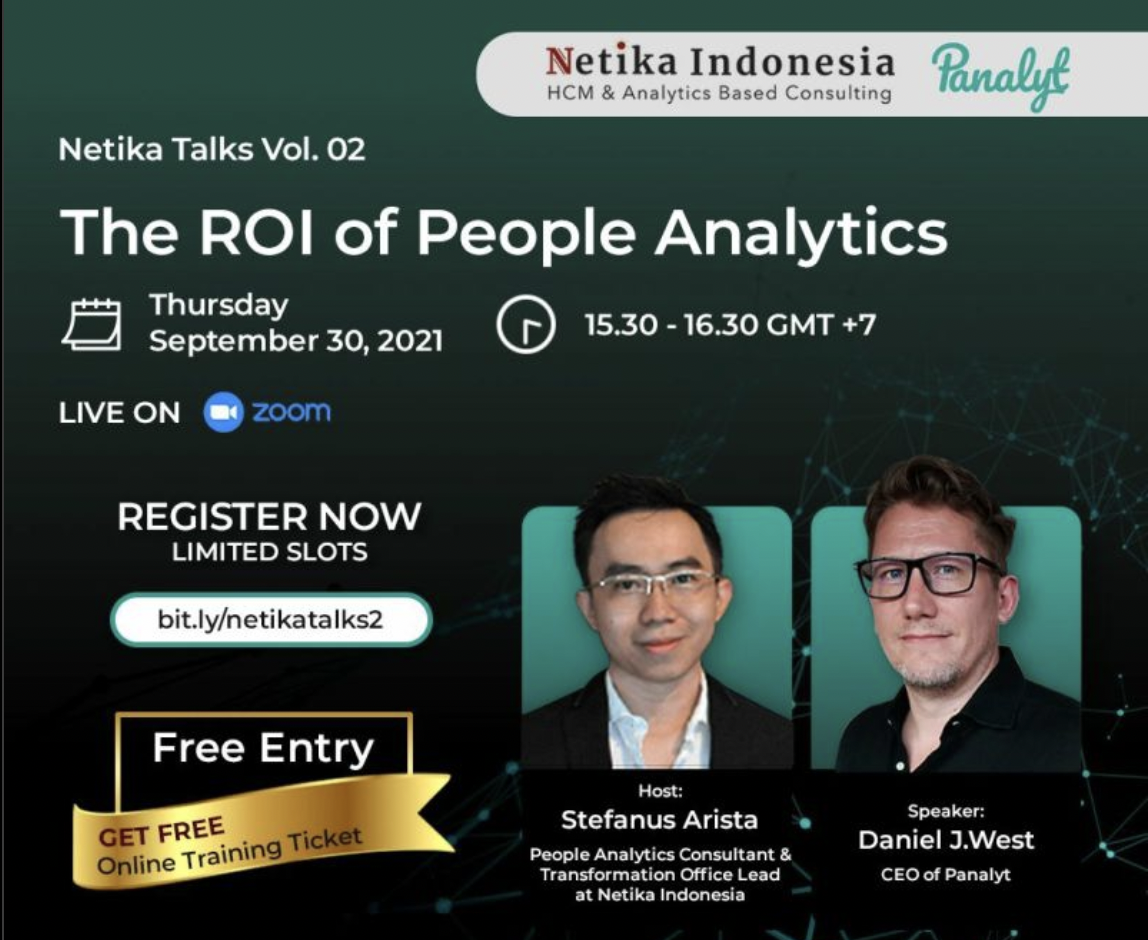 Sign Up
Event Summary
Panalyt would like to invite you to a joint webinar with Netika Indonesia in which we will discuss some of the people and business challenges that can be solved with People Analytics, along with the ROI and benefits of implementing people analytics at your company.

This free webinar will help participants to:
Understand what kind of HC or business challenges that can be solved through people analytics
Understand the ROI (related to financial perspective) and other benefits from people analytics.
Know what kind of analysis that can be used rather than descriptive statistics from employee demographics and what data the company need to prepare to be able to do the analysis

📅 September 30, 2021
🕞 15.30 – 16.30 GMT +7
📍 Live on ZOOM


Event Details
Webinar Recording URL
Webinar Slide Deck
Background
Despite increased interest and urgency to implement People Analytics in recent times, there remains several challenges for HR teams to implement People Analytics at their organization:

Challenge to get the buy-in from top management for people analytics projects because it is hard to prove what is the return the company get from people analytics

 

HR too focused on descriptive demographic data and lack technical expertise in people analytics thus don't know what kind of analysis can be done and don't have the competency to run the analysis

 

HR feels they don't have enough data to start people analytics where people analytics can be started with the most common HR Data (such as payroll data, employee demographic data, etc.)
This webinar want to address the issues to help HR know what are the benefits that they can get from people analytics, to convince the top management while also understanding what kind of analysis that will give those benefits and how to start it 
Target Participants
HR Practitioner (Supervisor, Managers)

Department Head & Decision Maker (General Manager and VP level, CEO and Top Management) from State Owned Enterprise or Private Sector >1000 employees

Startup Owners with >1000 employees

 
Speaker(s)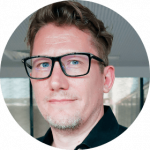 Daniel West
Founder & CEO Panalyt
Prior to founding Panalyt, Daniel has spent over 20 years in strategic HR leadership roles with some of the world's top employers such as Uber and Apple, and has experienced first-hand the difficulties all companies face in tying together their people-data, finding meaning in it, and making it transparent to managers and employees alike.
LinkedIn: https://www.linkedin.com/in/djwest/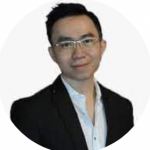 Stefanus Arista
People Analytics Consultant & Transformation Office Lead Netika Indonesia
Stefanus Arista is an experienced HR consultant well-versed in building HR solutions both in organization development and people development. He uses his expertise in People Analytics to analyze the impact of HR outcomes to business outcomes for his clients at Netika Indonesia. Stefanus' passion is all about people, how to make people productive, effective to contribute to achieving their own goals and business goals.